It has been said that hope is the only thing stronger than fear. In my many years as leader of CCS/CHS, I've learned that hope changes everything for those who come in fear, seeking our help. So often when I meet a family, a vet, or elder in care, I am wishing that you, our donor, could walk with me and witness first-hand the real impact of your support.
Across the vast geographical area of western Washington, our 190+ programs are tailored to meet local needs in four critical service areas: Children and Families; Aging and Disabled; Housing and Shelter; Mental Health and Recovery.
In this season of hope, I am privileged to share a few notes of profound gratitude that highlight how your contribution helps to transform the lives of those we serve.
"I am 71 years old. This is the first time being homeless…(and now) I have a key, and I have a door, and I get to go to my room every night and every day, and I have a safe place to live… and I feel very lucky. I am grateful to have found these people around me who have blessed me with their kindness…thank you to everyone who has made this possible. I will forever be grateful." – Sam, A Housing Client
"I want to thank Catholic Community Services and all who have been there for my family. I want to thank you for your part in our journey. Everyone is just a phone call away. They make you feel like your family is their only client. It's a great thing. Not all angels reside in heaven. Some walk the earth!" – A Grateful Family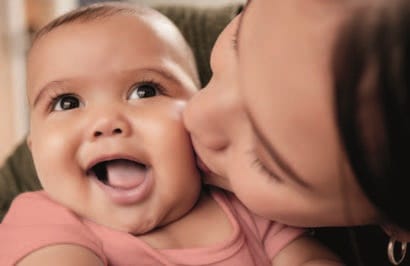 "When I arrived at CCS…I was emotionally devastated and needed their strength when I was just clinging to survive. They gave me a room at a shelter, and thanks to the compassion and diligence of my caseworker, I am now in a very nice one-bedroom apartment and looking for employment. I just wanted to thank you and say how grateful I am for the support and help I have received… I'd like those in need to know there is help and hope." – A Housing Client 
"I don't know what I would do without my companion. I have no family here. She is always there for me with emotional support and encouragement whenever I call. She reminds me to have faith and gives me the strength to take the next step to be a good mom." – A PREPARES Client
Each day, with your support, is a day we can be present, offering hope over fear…
when a family moves from homelessness to home
when a vet gets desperately needed mental health services
when a struggling mother-to-be is mentored by a trained companion
when an isolated elder is delivered a hot meal and a smile
when someone suffering addiction has a break-through to recovery
when families in need receive food, clothing, and rental assistance
when natural disasters strike and second responders stand ready to help
As we mark our 105th year of service in the Pacific Northwest, we are grateful for your partnership in our mission. While annually caring for nearly 80,000 neighbors in need, we are also ever-present to address new, emerging needs for those who live in the shadow of fear. What I know for certain, in my role as CCS/CHS leader, is that our strong history of exceptional care for the poor, along with hope and your help, can change everything!
As you care for others with your generosity and love, may you also find renewal and hope as we celebrate and welcome the joys of spring.
With sincere gratitude,
Michael Reichert, President
---