Real Impact, Because of You
Catholic Community Services and Catholic Housing Services are made up of passionate staff, volunteers, advocates and donors that come from many faith traditions to serve and support the poorest and most vulnerable men, women, and children in Western Washington. Annually serving nearly 100,000 clients of all beliefs, this committed CCS/CHS network is made up of over 180 programs and services, 4,100 dedicated employees and 3,000 selfless volunteers. 
Northwest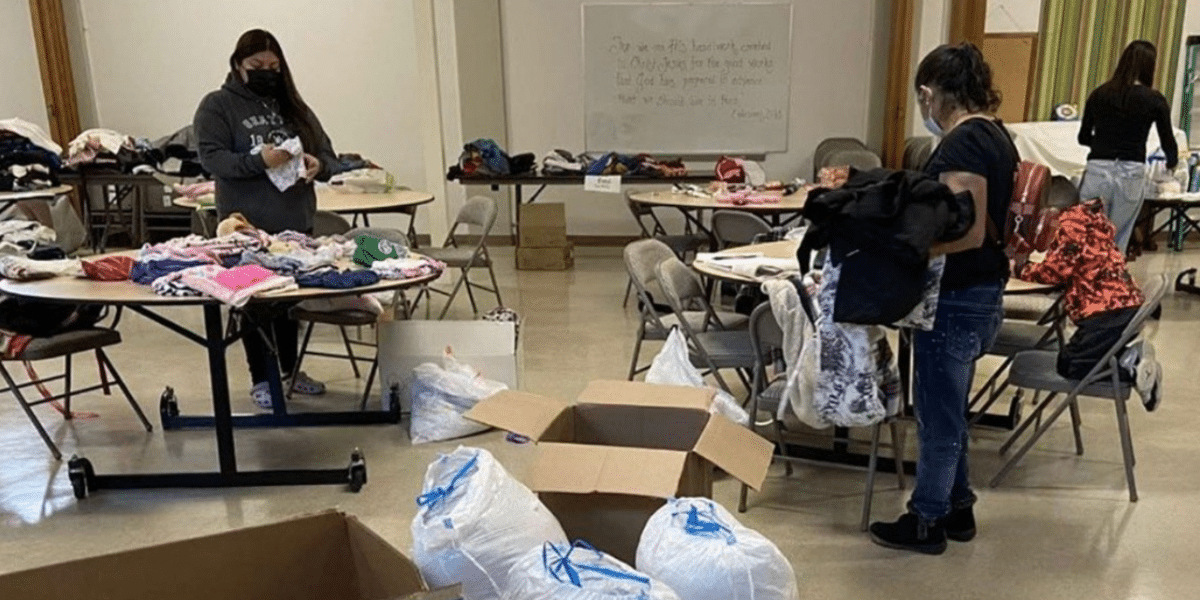 Read the article from Northwest Catholic on CCS flood relief efforts in Skagit and Whatcom Counties.
King County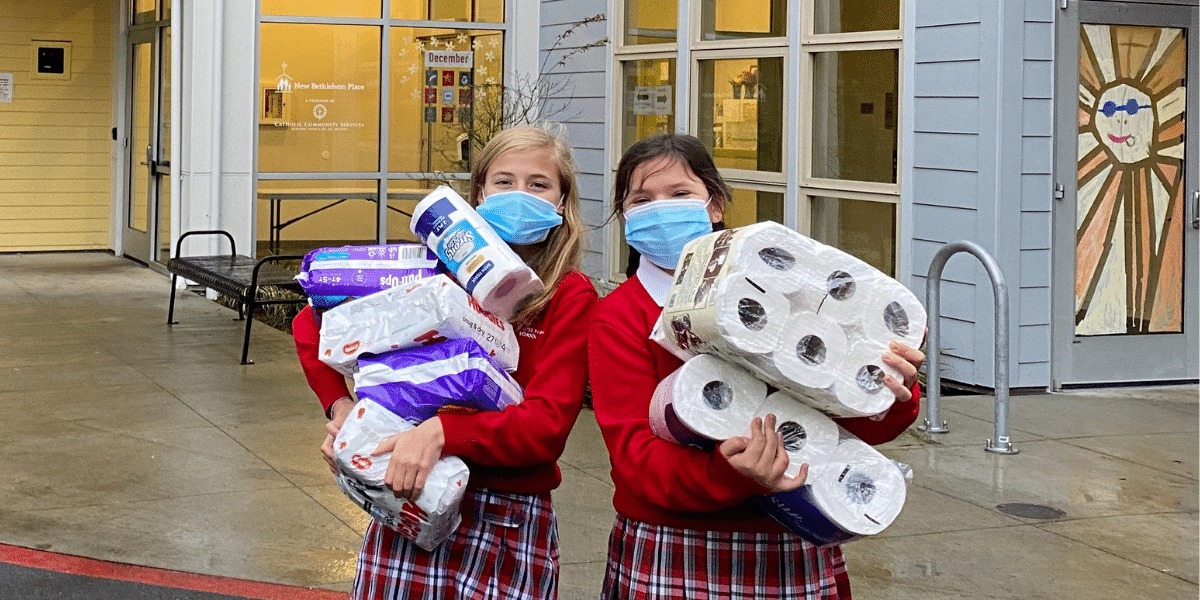 See highlights from Catholic Schools Week on Facebook.
Southwest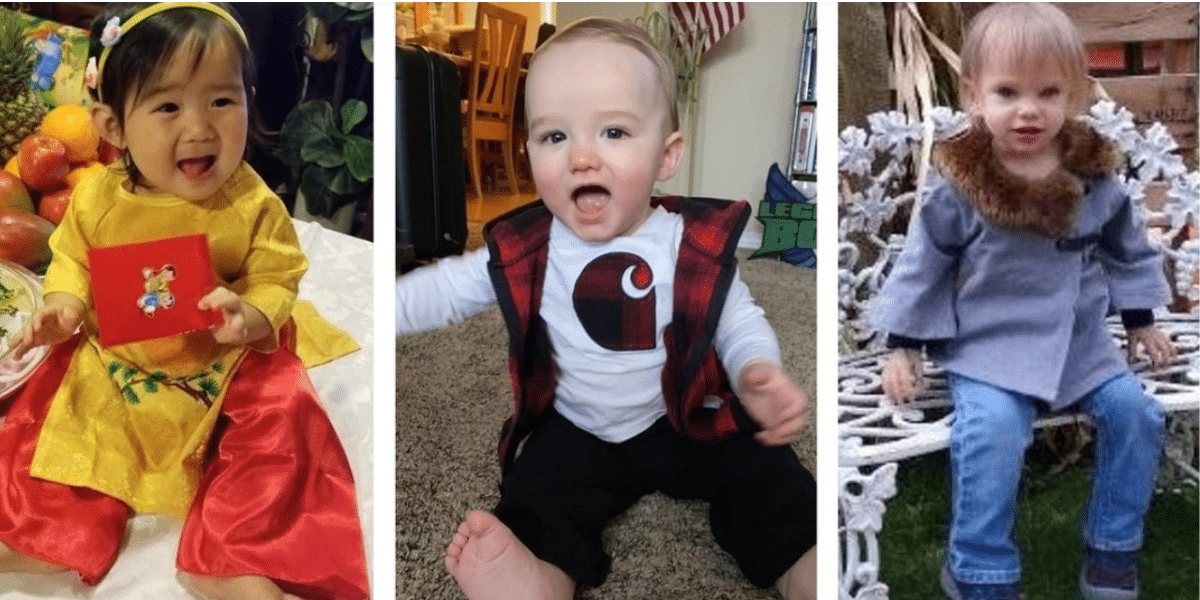 Read the Northwest Catholic article about PREPARES in Kitsap County.
| | |
| --- | --- |
| Meals Prepared and Served | 1,072,679 |
| Shelters for Those Experiencing Homelessness | 19 |
| Emergency Bed Nights for Adults and Families Experiencing Homelessness | 416,915 |
| Children, Youth & Families Provided Behavioral Health Services | 17,290 |
| Hours of In-home Personal Care Provided By Long Term Care | 2,268,327 |
| Affordable Housing Units for Adults, Families, Veterans, Seniors, and People with Special Needs | 2,567 |
2021 Gratitude Report
This report highlights how Catholic Community Services and Catholic Housing Services (CCS/CHS), with your faithful support, met the many challenges of 2021 with resilience, compassion and creativity!
Thank you to our dedicated staff, volunteers, donors, service partners, and public and private funders. You made it possible for CCS/CHS to remain present for people and communities struggling with poverty and hardship and to help them journey from sorrow to hope.
---
Testimonials
---
Housing
"I had a lot of dark days and tears not knowing what I was going to do. My young son and I had no place to live. With your support, food, clothes and shelter, I have worked hard to move to your housing program and employment. Without the help of CHS, I would not have healed."– Family housed by Catholic Housing Services 
"Thank you for kind help in many ways. I've received shelter when I needed it, coffee on cold winter mornings, clothes for employment, and meals when I've been hungry – all from gracious hands outstretched by your workers. Please continue to pass on the blessings – you do make a difference!" – Transitional Housing Guest
"After doors shut, one after another, Jeremy (Caseworker) opened doors for me and I am very grateful. I've never asked for help but Jeremy made it feel comfortable to even take that step. I was helped to get a job and helped with first and last month's rent. I was homeless and he helped me get a place and basically gave me more confidence in taking care of my children and providing. I am doing way better thanks to all the support. I just appreciate that they gave me so many opportunities, especially during Covid – always checking to see if I need this or I need that.  They actually do care about the person. Thanks to their help, doors are opening, they are swinging wide open!" – Supportive Services for Veteran Families (SSVF) client and mother of five children
Senior Services
"They do all this out of love. There are a lot of low-income people who come here, and this is the only hot meal they get. If it weren't for them, we don't know what a lot of people would do." – Senior Nutrition Client
"My caregivers are like loving daughters who help with shopping, housework and fixing my meals." – Long Term Care client receiving in-home care
Mental Health and Recovery Services
"I would like to let you know how special CCS was with our daughter through very rough times.  As parents we hope to help our children whenever they need us.  Sometimes, they don't want our help. That's where CCS was such a godsend.  We are so grateful that you helped get our precious daughter on the right track.  We still have hills to climb, but thanks to you, our daughter is still here to climb them with us." – Family served by Family Behavioral Health 
"I have been given a second chance at life. Thank you CCS thank you for helping me find my light and for encouraging me to burn bright. Because of all of you I have had the opportunity today to live out my dreams and to share my hope with others." – Addiction and Recovery Services client